Eye Doctor in Atlanta, GA
Your eye health can say a lot about you. Regular visits to the eye doctor are an important part of living a healthy lifestyle whether you have good vision or not. A good look into your eyes can determine your wellness and even save your vision. When you're looking for an eye clinic, you want a staff who offers the highest level of care.
Trust your vision and health to the professionals at the Marmer Medical Eye Center PC. Dr. Robert H. Marmer, M.D. and his experienced staff always put patients' needs first. From routine eye exams and eyewear fittings to corrective surgeries and other treatments for medical conditions of the eyes, you depend on quality eye care.
A Full-Service Ophthalmology Clinic
Receive comprehensive care for your eyes at our clinic. Dr. Marmer has performed over 25,000 refractive surgeries, achieving excellent patient outcomes by offering the most innovative and effective treatments available. Among his many specialties, some of the more rare procedures he performs include Ozone treatment for Retinitis Pigmentosa, Surgical Reversal of Presbyopia, and Custom Laser eye treatments. He treats all types of medical conditions of the eye, including the following:
Cataracts
Cornea Disorder
Diabetic Retinopathy
Eyelid Disorders
Eyelid Growths
Iritis
Migraine Headaches
Pterygium
Corneal Exams
Eye Disorders
Keratoconus
Tear Duct Disorders
Eye Muscle Disorder
Headaches
Keratoconjunctivitis Sicca
Macular Degeneration
Ptosis
Retinal Diseases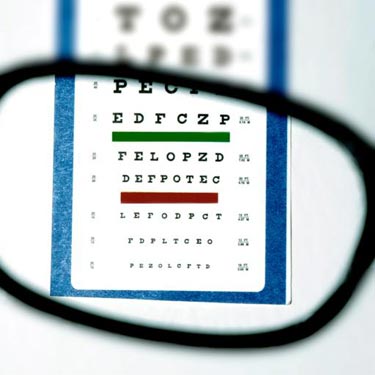 Expect a High Quality of Care
As Dr. Marmer was the official eye doctor for the Atlanta Hawks for 35 years, you can count on us to offer corrective vision solutions for even the most active individuals. We offer a full line of fashion opticals, such as sports glasses and contact lenses.
If you have ever been told that you have an untreatable eye condition, we urge you to see us for a second opinion. Patients travel from around the world to correct their vision. We offer procedures to correct farsightedness, nearsightedness, narrowing fields of vision, and other problems.
Your health, comfort, and satisfaction are always our top priorities. We utilize the most advanced procedures in the world to help our patients enjoy better vision and improved health. As an experienced medical doctor, you can trust Dr. Marmer for objectively sound advice regarding the health of your eyes, as well as the best ways to rectify eye problems.
Mission Statement
We envision being a center for excellence in the delivery of consistent, superior eye care and services in the global market.
Depend on us for the complete care of your vision and eye health. Contact us to schedule an appointment.